Unlike typical stone material,
the Oya stone plate has naturally smooth,
warm characteristics ideal for food presentation.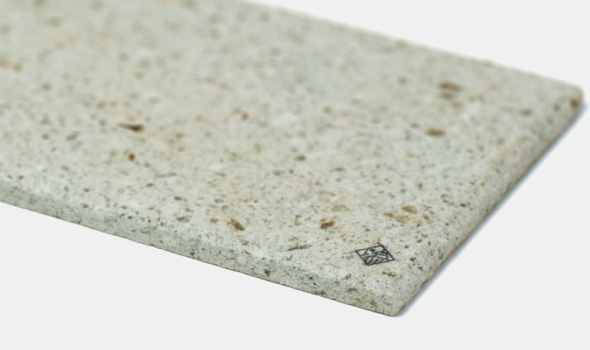 Oya stone is well known in Japan and in the world for its unique texture and the ease of cutting the stone. It is typically used for the outer walls of buildings and warehouses.
Historically it had been avoided use as plates because it is chalky, difficult to wash, changes color, becomes dirty easily, deteriorates easily, color rubs on easily, and breaks easily.
"Omoeraku" has invented a special coating that is applied to Oya stone and overcame these traditionally negative characteristics. "Omoeraku" succeeded in transforming the Oya stone into warm, simple plates that have different, individual expressions and creates a sense of stability on the table.
These plates are not only ideal for Japanese, Western, Chinese cuisine, but for any other types of creative culinary art.
By using this highly rare material as a plate, the user can experience a high degree of originality. Further, it enhances the ambience of restaurants and buildings made of stone or that feature some stone material.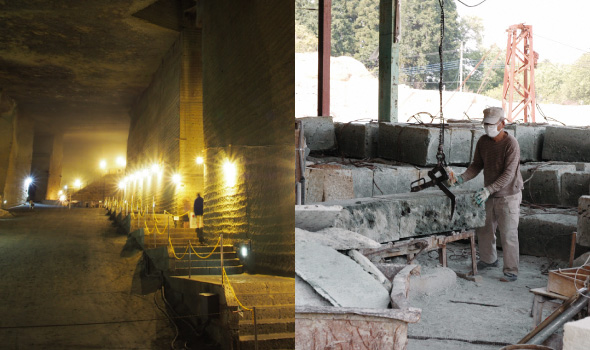 Oya stone is a rare commodity that is only produced in the Oya District of Utsunomiya,
Tochigi. It was created as a result of formation of tuff from a volcanic eruption almost twenty million years ago.
It is well known for being used by Frank Lloyd Wright as the facing of the Imperial Hotel in Tokyo.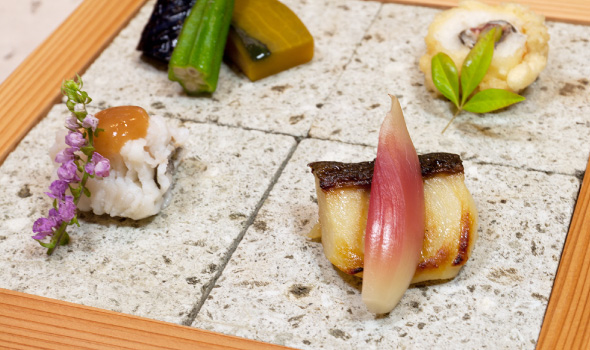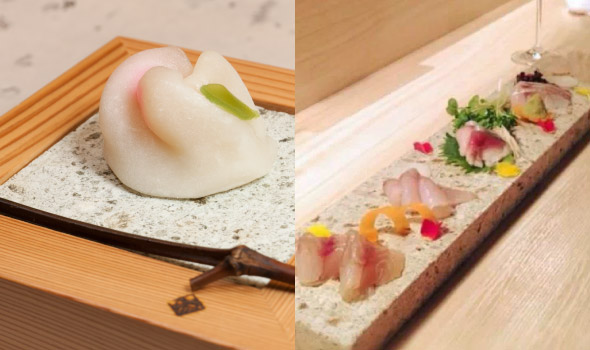 unit "寸-sun-"
3.3cm = "1sun"