2011 Tochigi Excellent Design
"Tochigi Design Grand Prize -
Excellence Award Winner"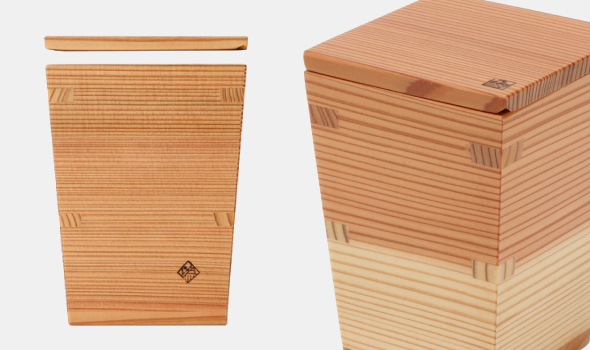 Nikko is a registered World Heritage Site. Using the Nikko cedar, the Kanuma City woodcraft artisans make these handmade vessels.
Drink exquisite Japanese sake from a uniquely Japanese vessel.
By responding to the demand of Japanese restaurants calling for Japan-made vessels for their local sake, we hope to improve the culinary awareness of Japanese food.
Sipping sake from the vessel's corner will sharpen the taste yet provide a natural, wooden softness to the lips. The color and fragrance will tingle the senses.
The beautiful pale red surface will bring emotional peace to the drinker.
It is also ecofriendly by using timber from forest thinning as part of the product.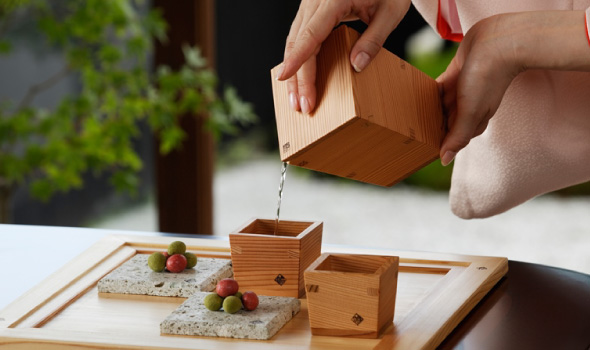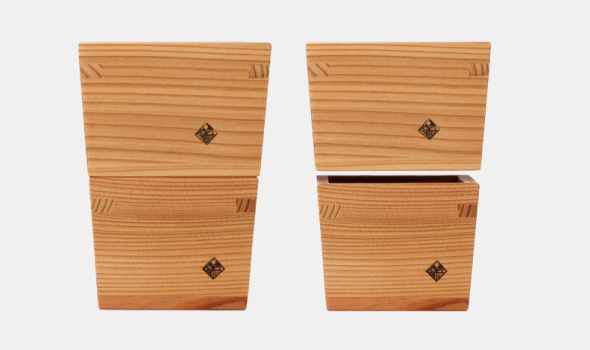 The sake cups can be stacked to create unity with the form of the sake vessel.
They also create a beautiful presentation of the wood's grain.The cups can also be used for presenting food